This is exactly how 2 Thrive Network is meant to work! Alisa Desmond sent me a message wanting to share articles that she wrote. I love her writing. That's it, women supporting women! Her article is about her process after losing her Son, but the process of moving forward is similar regardless of the situations. Thank you for sharing Alisa.
Just One Question?
2017-09-09 | Alisa Desmond
Journaling to heal, to learn, and to remember reached a whole new meaning for me last summer. I decided to open my journal and write while on a flight home from a family vacation in Boston. I was seated next to an older woman who was reading a book on her iPad. What struck me about her was the ease with which she used technology—something I haven't yet completely mastered. Rather than reading a book on an electronic device, I still prefer to go to the library and search for something new to read.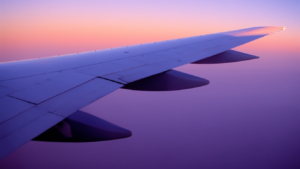 On that particular day, there was something about this woman that made me feel comfortable and safe. In less than one hour into our flight, she turned to me, smiled, and quietly asked me just one question, "What are you writing about?"
Without even thinking about my response, in a split second I said, "My son Jake passed away last year, and I am journaling about my life since then. I hope to one day write a book."
This was a huge moment for me. Since Jake died, I have feared sharing my story because often when I have, I've received blank stares of sadness. The workplace environment was where it had hurt the most. I censored myself all day long. Many times, I wanted to scream at well-intentioned people to get them to understand that by asking nothing about my life and Jake's life, it hurt me more.
Weeks earlier before my trip, I literally had blindsided my real estate agent whom I had hired to sell my house. I had told him that the space I had raised my child in was no longer a refuge of memories but a space of stagnation. His face turned white in disbelief and shock. He bent his head down, and I could tell he was trying to hold back his own tears. This man had no words for me except to say, "I am sorry." I felt the weight of my life become heavier by watching his reaction. I was defeated and angry at myself for having revealed my life. This is how my grief crushed my heart.
Looking back now, I realize you get out of life what you put into it. Perhaps a higher power was listening on the airplane that day because I chose to share my story with this lovely woman—a complete stranger named Millie. She responded with gentle, loving kindness. Millie shared her own experiences over the loss of her husband Saul. She told me how she screamed and cried in her car after he passed away. That actually comforted me since I have done the exact same thing many times. She talked about how isolating the mourning process had become for her, since so many of her friends did not and could not understand what she was experiencing.
She shared with me how her best friend helped her write a book about her husband's life. This became the main catalyst that led her to heal. The process of writing took over her life, and gave her a sense of purpose. Once she told me that, I instantly felt a deep bond with Millie. She understood my need to write. She had turned to writing, and it manifested healing for her. I could relate.
There was not one pause in the few hours we spoke. The care with which Millie shared her raw emotions over the loss of her husband and the compassion she expressed in allowing me to share my emotions left me feeling connected to her. Millie's demeanor disarmed me. I felt as If I had received a gift to speak about my life with someone who did not experience the loss of a child but who had the capacity to listen with love. That night I wrote, It is over fifteen months since Jake has passed away. Today I had the courage to share my loss with a stranger who was genuinely interested in me and my writing journey.
Sometimes we do not realize how brave we are until the moment has passed. This is my recollection of the time I spent with Millie. She asked me one question, and I faced my fear by answering her. One question became a pivotal stepping stone in my life. This chance meeting gave me the courage to speak to strangers again. Millie reached out her hand, and I grabbed it. That night was a rare moment when I felt peace within my heart.
Since that day, my relationship with Millie has flourished. She has enlightened me, taught me, and brought my close friend Merle into my life—all of which has changed my world.
In a recent conversation with Millie, she talked to me about our meeting on the plane and all that she remembers. On that day, she recalled watching me write furiously and shared that was what drew her to speak to me. Her memories of our chance meeting were the gentleness of my voice, my inquisitive questions, and my vulnerability. Millie believes because I shared my story on such a personal level, we closed the stranger barrier. She remembers how candidly I spoke of my sadness and the trouble I had connecting with new people. As she got to know me, she wanted me to evolve instead of curling inward.
And, as we shared the hours in flight, Millie recalls feeling drawn to me because I was writing. She let me know that she understood my need to write about Jake because her writing had made a big difference for her when she lost her husband. Seeing me write, helped her share some of her own writing experiences with me. Writing enriched her memories of Saul and helped her to look more intensely into her deceased husband's life.
When Millie called me the next day after returning home, I was surprised and grateful that she did not forget me. She let me know that she was mailing me her book she had written about Saul.
In my journal that night I wrote, Millie called today to let me know she spoke to her friend Merle, who has been journal writing for over forty years. She believes Merle can help me take my words and create a book. Millie asked me my purpose for writing. My answer was and remains the same—to share my journey from the loss of my son and to show others that there is a path forward. I feel as I received a long-lasting gift today.
Over one year later, I carry my journal wherever I go. I no longer fear questions, but I embrace the opportunity to share my story.
https://www.thinkmiracle.org/single-post/2017/09/09/Just-One-Question